Round and Round Records
by
rchrdk
Some much-overdue local love in these next few posts. It's easy to think that the grass is greener and the crates are deeper in faraway places, but a day wandering inner city Melbourne (or Brisbane if you're feeling adventurous) can be a reminder that you can stay local and still get lucky. Brunswick's Round and Round Records is a case in point.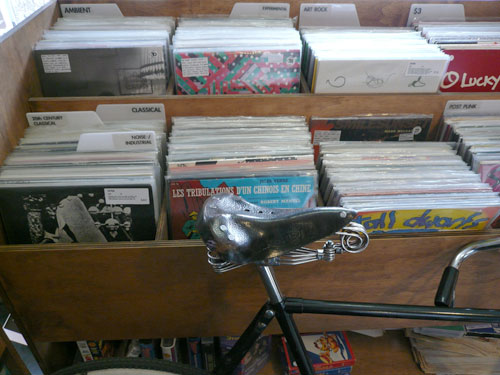 Round and Round is almost two shops in one – Joe from the late Toot Toot records also has a large portion of his stock there. As well as being in really close proximity to some awesome Middle Eastern pastries, Round and Round is a great place to shop if you're into prog – rather than being all thrown in together, it's split up by style or nationality. You won't find Gong filed next to Goblin here thank you very much. The shop is also excellent for ambient, experimental, noise, techno, and electronic. Note the rave section – a dig through here can be rewarding in ways you might not expect…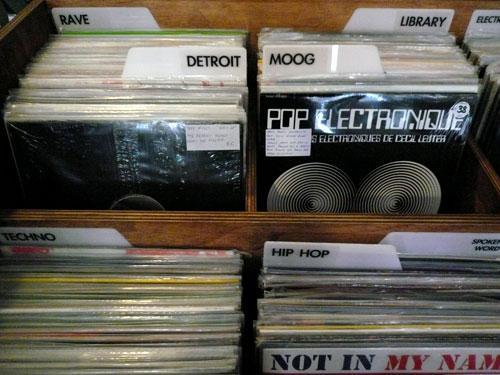 Round and Round also has a thorough selection of jazz, soul, indie, grunge etc. It's very well curated and contains everything one would expect in a quality record shop. The disco selection is small – but they don't pretend to specialise. As well as my stroll down rave memory lane, finds here included a copy of Lalo Schifrin's Towering Toccata.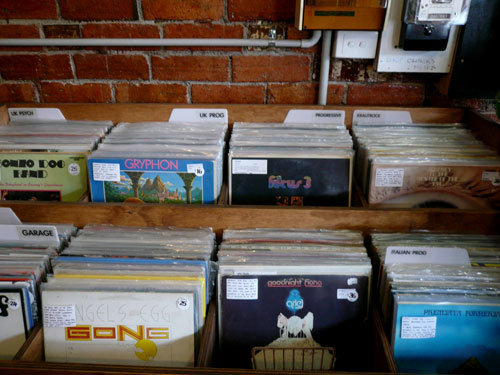 Other key points about Round and Round are its regular in-store gigs (check their website for updates) and its knick-knack heavy decor. Definitely a shop to keep coming back to.
Round and Round Records, 513 Sydney Rd (near cnr of Blyth St), Brunswick, Victoria 3056 Tel: +61 3 9380 5095