Red Light Records, Amsterdam
by
Gordy Zola
The recently Europe-relocated Gordy Zola  changed the colour of my day with this inspiring description of a new store recently opened in the 'Dam. Red Light Records guarantees a happy ending…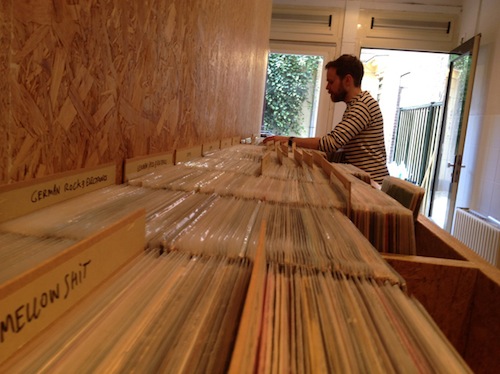 Imagine if you will, your favourite DJs opening a record store together. For myself and a whole lot of others this came true as the opening of Red Light Records introduced us to a stellar mix of weird and wonderful records dug throughout Europe as well as taken directly from the collections of the three co-owners, Tako Reyenga, Abel Nagengast and Jamie Tiller.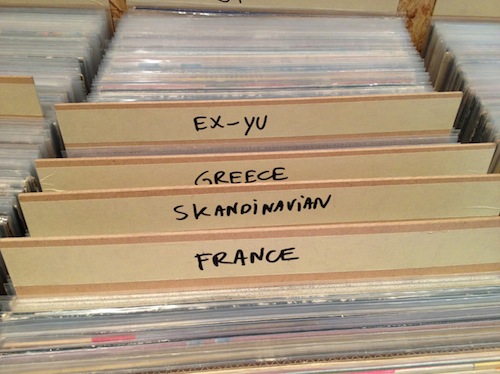 Digging through basements in Greece and flea markets in Antwerp, to the most unassuming music shops on desolate German highways, Reyenga, Nagengast and Tiller are in a league of their own with their knowledge matched only by their taste. Unlike many DJs who strive to keep discoveries "secret", the trio has created a sharing environment in the store where the customer can feel comfortable to peruse as well as be introduced to the unknown.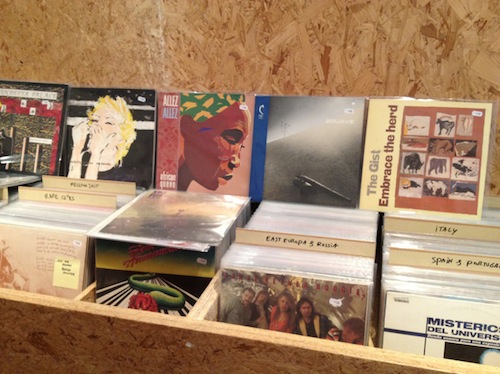 While RLR was full of records from my wantlist, I was actually more excited to hear things in the store that I didn't know before and Tako, the main store clerk who makes sure the speakers are always warm, was more than happy to introduce and expand my mind.
It really is a "world music" store with well organised crates categorised by country and then by genre, spanning from ambient and folk to electronic and funk. Conditions are very nice throughout and the prices fair.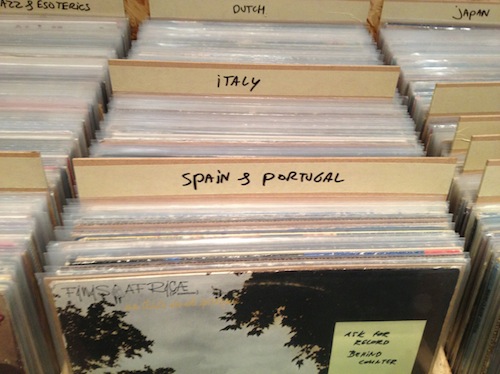 The district itself is going through a cleansing process, scrubbing itself of its unsalubrious past and bringing some culture to the centre. RLR's neighbour Red Light Radio has had an extremely positive effect on the area and the whole city since its launch over a year ago, and the record store is seldom quiet with local and visiting DJs dropping in before or after their sets on the radio station next door. When you're there, make sure you check out Vintage Voudou directly next door which specialises in exotic vinyl. I caught the owner spinning at a party in Amsterdam when I was there and it was positively infectious music that struck you hips first!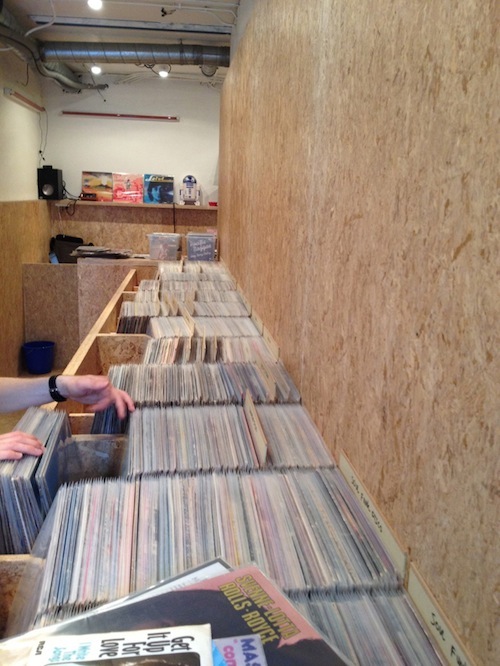 I'm already looking forward to my next visit and to see the areas transformation into something closer to its surrounding laneways, streets and canals which really are charming.
Keep an ear out for Red Light Records' soon to be launched label Music for Memory which will release comps and unreleased material from incredible music makers. Meanwhile here's some mixes from the guys that will have you booking the next flight to Amsterdam.
Red Light Records Oudekerksplein 26 , Amsterdam, 1012GZ, Netherlands