Big City Records, Manhattan
by
Michael Kucyk
"New York, New York is where we live and we're thorough
Never taking shorts cuz Brooklyn's the borough"
Having come of age to a walkman-delivered soundtrack of golden-era hip hop jams I'm a sucker for the romance and mythology of New York city. My own time record shopping there was an all too brief period in 2007 and I've been itchy to get back ever since. The following look at some of NY's lesser-documented digging spots, contributed (again!) by Noise In My Head's Michael K hasn't helped. A libation of gratitude to him.
New York City – the big smoke. The birthplace of hip hop and disco and many booming generations of DJ culture. A great spot for you and thousands of record buyers. Things get competitive and shops have a fast turnaround. If you're looking for a digger's guide, the comprehensive breakdown over at Discogs' International Record Store Index is an essential starting point. Though on a recent trip I observed that this is getting a little outdated so here's a walk-through of some new or neglected second hand dealers. I'm again avoiding covering the A1 and Academy institutions as they've been documented so many times before. However, they're still worth hitting daily!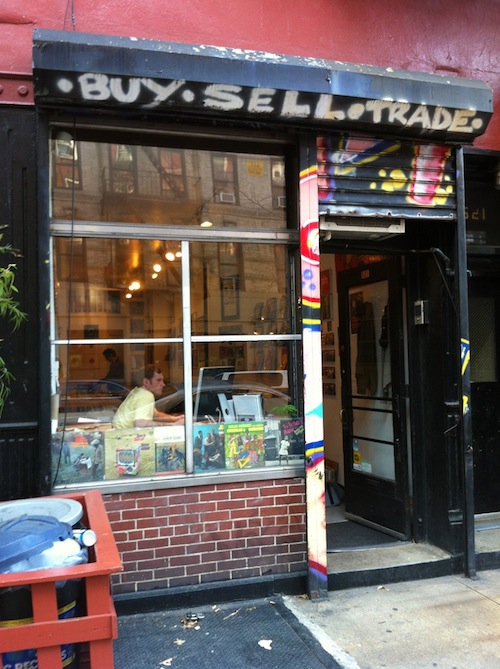 I never walk out of this East Village spot empty handed. Ideal for buyers of soul, jazz, disco and hip hop, with splatterings of soundtracks, latin, rock, libraries etc. Crammed dollar bins beneath the racks. Scored a Brazilian lazy disco LP while my wingman filled a bag of soul LPs for practically donuts.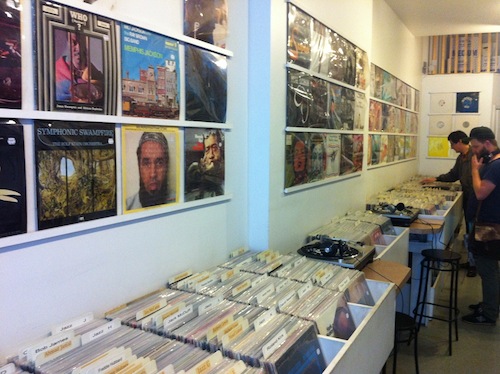 They have a sister store in Jersey which I'm yet to visit but some of the records warehoused here are listed on their discogs profile  (if there's anything of interest they'll apparently send it over to this East Village location). Barely a block away from Academy (415 East 12th St) which never disappoints.
 Big City Records, 521 E 12th St, Manhattan, NY 10009