Tropicalia In Furs, Manhattan
by
Michael Kucyk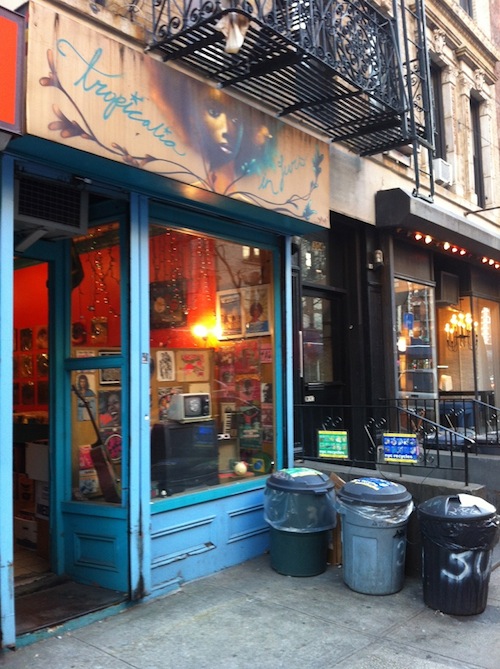 Feel constant positive vibrations at Tropicalia In Furs. The staff always seem to be having a good time, blaring music and having a laugh out back. Predominately a Brazilian specialty store with a healthy serving of other genres. A pretty overstimulating space with orange walls coated with records, including a cool display of sleeves designs based around the image of an eye.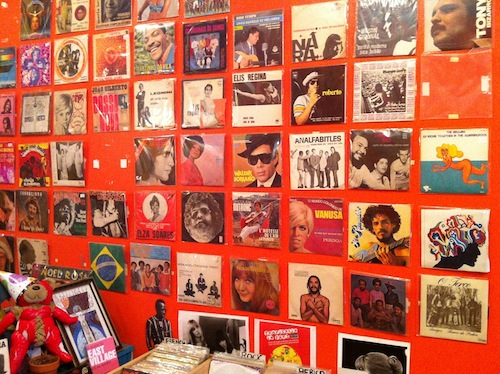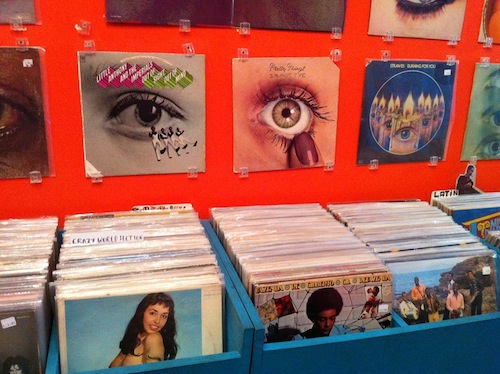 Tropicalia In Furs is a treasure trove of 60s/70s/80s Brazilian funk, folk, revolutionary rock and bossa nova. Sadly these aren't cheap and often in rough condition, but this is not indicative of the whole store. Worth going for a rummage as there's something in there for everyone.
 I also highly recommend walking across the road to Gimme Gimme Records (325 East 5th St). The owner teaches piano in the building so its only open Fri-Sun. While the hours didn't work out for me this time around, I've had golden runs here in the past.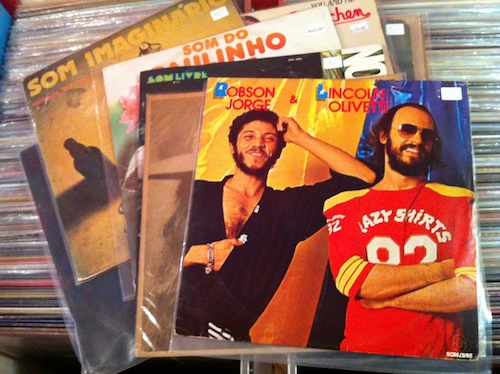 Tropicalia In Furs, 304 East 5th Street, Manhattan, NY 10003