Maru Ka Batsu, Shinsaibashi, Osaka
by
Michael Kucyk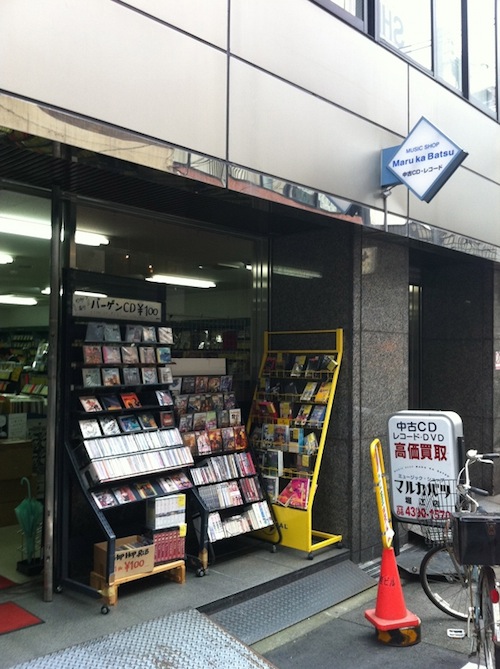 I had great memories of discovering this store by accident in the final hours of a previous visit to Osaka. Three years later, it certainly lived up to my recollections. This is an absolute must for fans of progressive rock with sections marked for French, Italian, Dutch, German, Japanese and general Euro. Strange continuity of prices in this department so keep flicking for random bargains.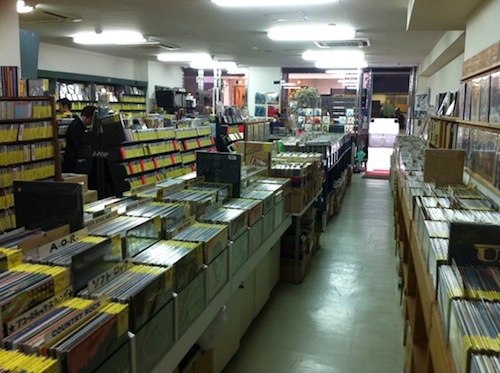 I also got heavily amongst their AOR (always a hidden spot for Balearics!), industrial, French, Brazilian and Latin records as well as their expansive offering of J-pop and black music. I should have pillaged through their 45s but sometimes it's hard to find the inspiration required to look through 1000s of 7"s with Japanese only sleeves and no English shortcuts. Very happy to find Pecker's 10" here, recorded in Jamaica with Sly, Robbie, Augustus Pablo and 'Minnie' Yoshida.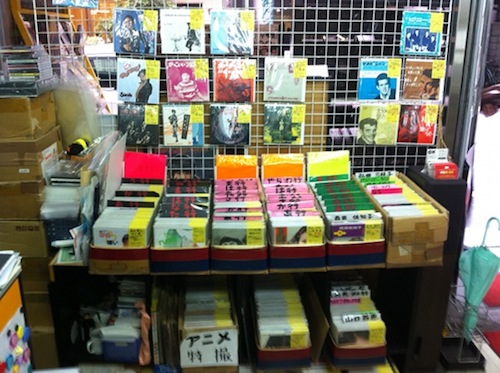 No listening station but the owner will let you listen to one record on shop speakers – make it count!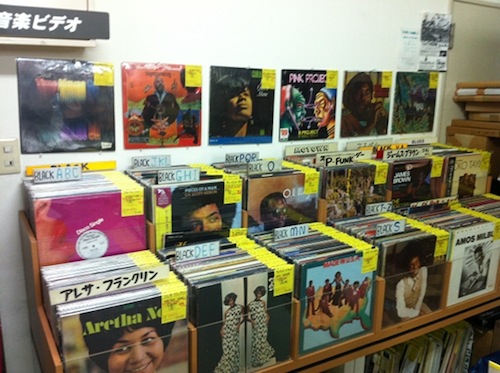 Maru Ka Batsu Records & CDs, Yotsubashi Shin-Kosan Building 1-5-2, Kitahorie, Nishi-ku, Osaka-shi, Japan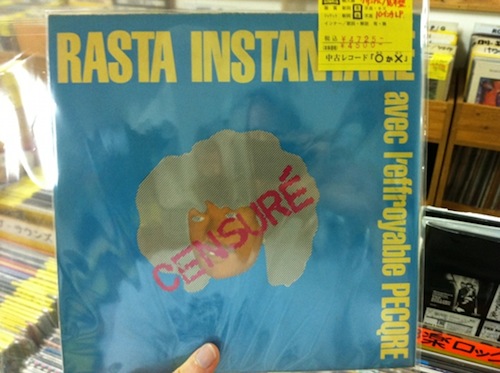 If you've got a J-Rail pass and time permits, consider jumping a train to Kobe. I had much success here only a flat battery prevented me from documenting the experience. Heaps of amazing and cheap stores within close vicinity of Motomachi station, some of which were located in a long mall under the rail tracks including one that was like playing Tetris with floor to ceiling columns of records (it was a wonder how the owner actually got in and out everyday). Hangesha  was a great boutique of cosmic, electronic, outer funk, psychedelic, wave and general weird, while Rhythm Kings was the motherlode of world music covering all corners of the globe. This day trip from Osaka comes highly recommended! Just be prepared as most stores are cash only.