South Melbourne Market: Balearic Goldmine?
by
rchrdk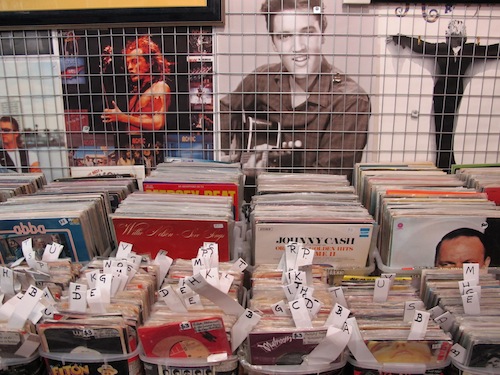 Well, probably not. Dim Sim goldmine, sure.  But I did walk out of this textbook music stall with the 12″ dub mix of Womack and Womack's Life Is Just A Ballgame; the 7″ of Thinking of You by Paul Weller; Tom Tom Club's The Man With the Four-Way Hips 12″ (already owned but couldn't leave it behind); Fashion Fabrique; Capella Heylom Halib (for old times' sake) and the Amii Stewart/Mike Francis outing pictured below. Unfortunately it's not Mike's finest hour.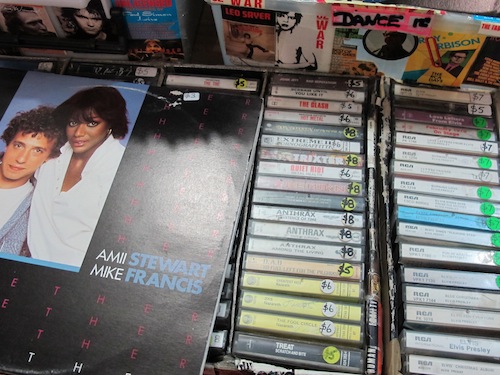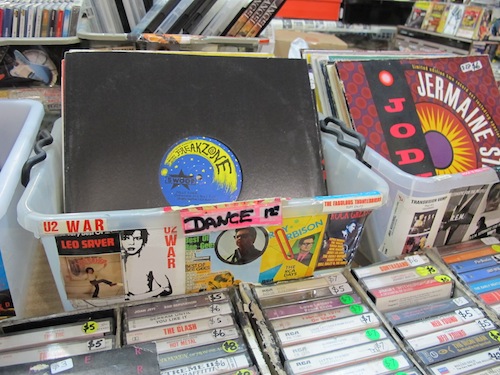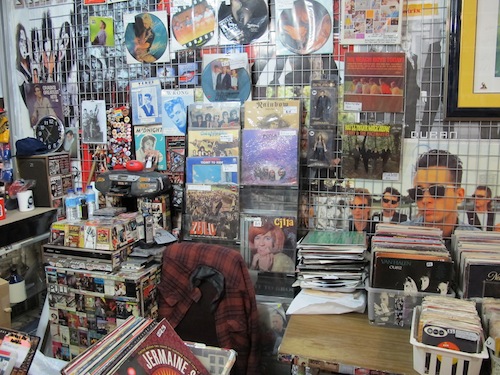 Really feeling the collage vibrations here. It's like being inside a giant 1980s high-school folder or something. Not what you'd call well-organised, but definitely worth a rummage once you've stocked up on witlof.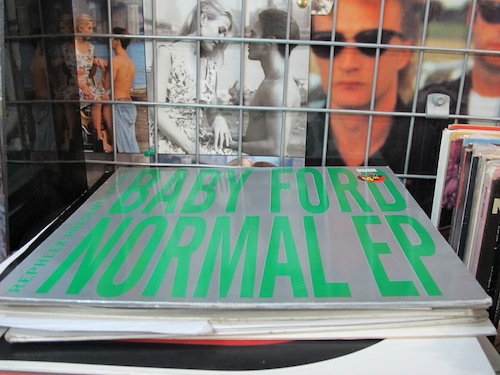 Collector's Fair Memorabilia, Stall 255, Corner aisle F and East aisle (opposite Claypots) South Melbourne Market